YBC offers range of services that can assist clients in their commitment to a maximized bridge service life.
We are in the business of forming relationships of integrity by successfully supporting our clients in the design, construction, and lasting protection and maintenance of their timber structures. Decero™ Design is the start of a process that continues through construction and the culmination of finishing touches placed on your bridge by our expert finish crews. As an integral component of the longevity of your structure, our industry-unique York Bridge Services™ begin with the remobilization of our skilled teams to your site, 3-6 months post construction completion. With an initial inspection of your structure, preparation and maintenance of all components will be completed before the application of your custom York Timber Protective Systems™. This value added service ensures the longevity, low maintenance, beauty and integrity of your York Bridge.
Every York Bridge™ comes with the York Bridge Services™ described below. Once your bridge has properly seasoned (2 to 6 months), our highly qualified personnel will remobilize to your site and perform a visual walkthrough/inspection of the bridge, as well as provide the following:
Inspect, seat and tighten all posts and fasteners on guardrails, posts, and curbing systems.
Inspect and tighten all bracing, bolts and fasteners on foundations.
Sand, grind and realign guard rails and hand rails as needed.
Sand and grind deck boards as needed.
Prepare structures with thorough wash/clean — using environmentally-safe products.
Provide replacement of any timber or boards as needed per YBC's discretion.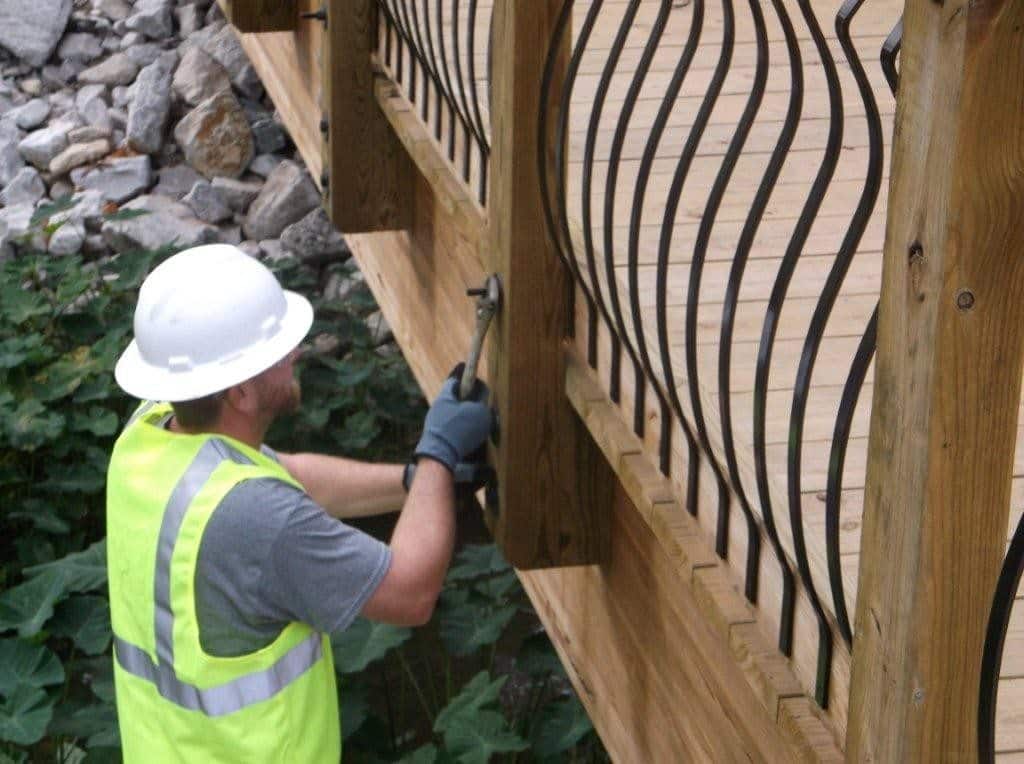 Throughout the preparation of the York Bridge Services™, YBC's skilled crew members will ensure the following:
Complete a thorough environmental protection for surrounding wetlands before starting application.
Perform a professional application of the chosen York Timber Protective Systems™.
Provide all rafts, barges and equipment necessary to perform the work.
Provide flotation devices, safety equipment, and safety gear per OSHA regulations.
Provide scaffolding and/or equipment necessary to reach all bridge components.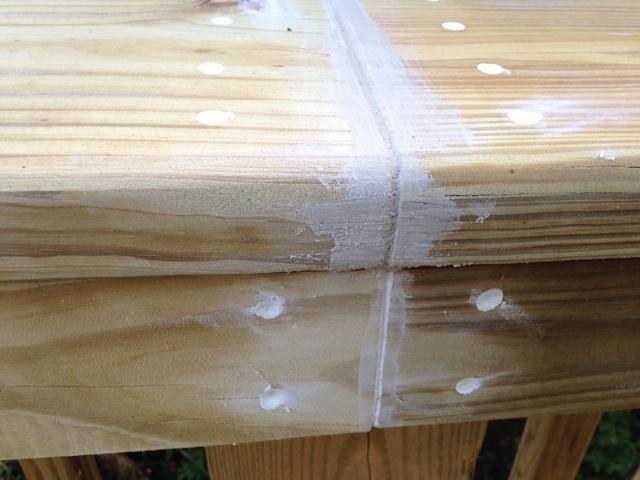 Application of York Timber Protective Systems™
---
Offered as key component of York Bridge Services™, York Timber Protective Systems™ are a standard for York Bridges™ and are recommended on ALL timber bridges to ensure their longevity, low maintenance, beauty and integrity. YTPS significantly slows the breakdown of wood and increases the safety of vehicles and pedestrians. Timber bridges with YTPS have extended service life, increased safety and provide a better return on investment.
Learn More About YTPS