Timber Bridge Refurbishment or Repair
We can refurbish any timber vehicular or pedestrian bridge and restore it to excellence
Our goal is to extend the service life of your bridge, increase your return on investment and keep our landfills free from unnecessary waste. With over 100 years of collective industry experience and thousands of bridges in ground, we are the company to be counted on to bring any bridge back to life. We can refurbish any timber vehicular or pedestrian bridge and bring it to the level of expected excellence.
The first step to a proper refurbishment is a complete bridge inspection. One of our Bridge Consultants will provide you with an inspection proposal that outlines the service. One of our experienced field personnel coordinates a visit to the site and performs an inspection on the existing bridge. Upon arrival for inspection, our experts familiarize themselves with the current condition of the structure in order to determine what steps need to be performed in order to properly refurbish it.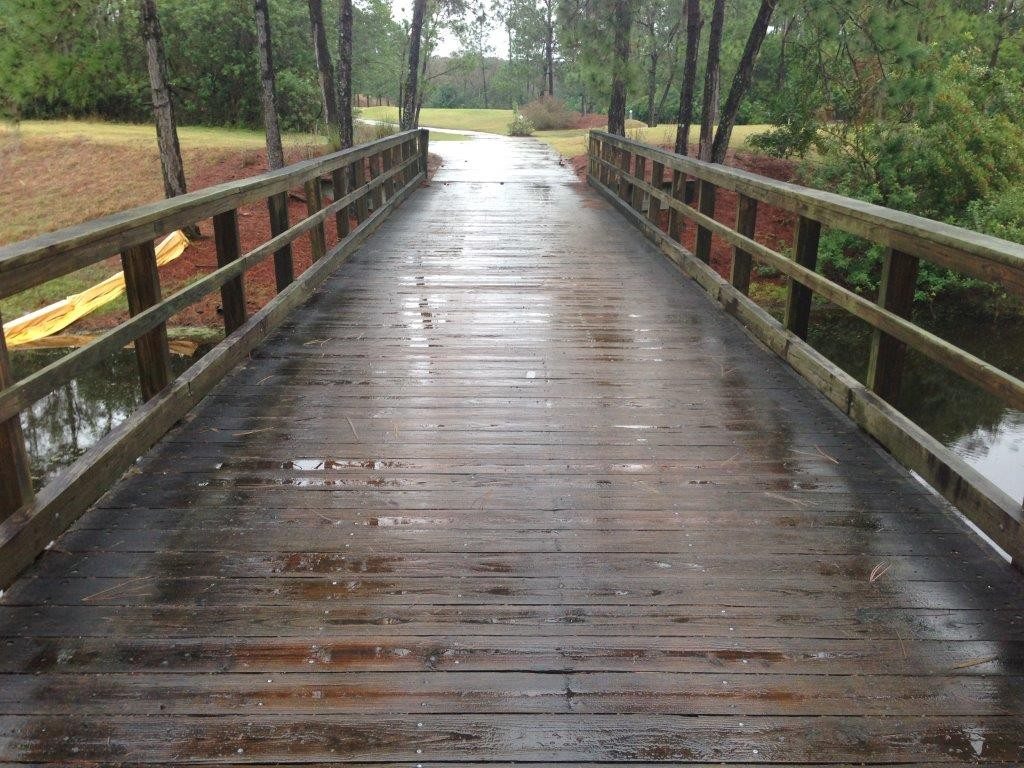 Tranquilo Golf Cart Bridge Before Refurbishment
Maintenance, Repair and/or Structural Upgrades
---
Once the inspection is completed, an evaluation is elaborated describing any advisable repairs, reconstruction and/or maintenance. An assessment is performed in order to determine which York Timber Protective Systems™ will bring the bridge up to safety standards, extend the service life and give it outstanding aesthetic appeal. A detailed report with photographs, depicting all items detailed in the review, will be sent for approval. At your request, our experienced office staff prepares a detailed quote on all aspects of the evaluation. Upon approval, your timber bridge refurbishment is scheduled.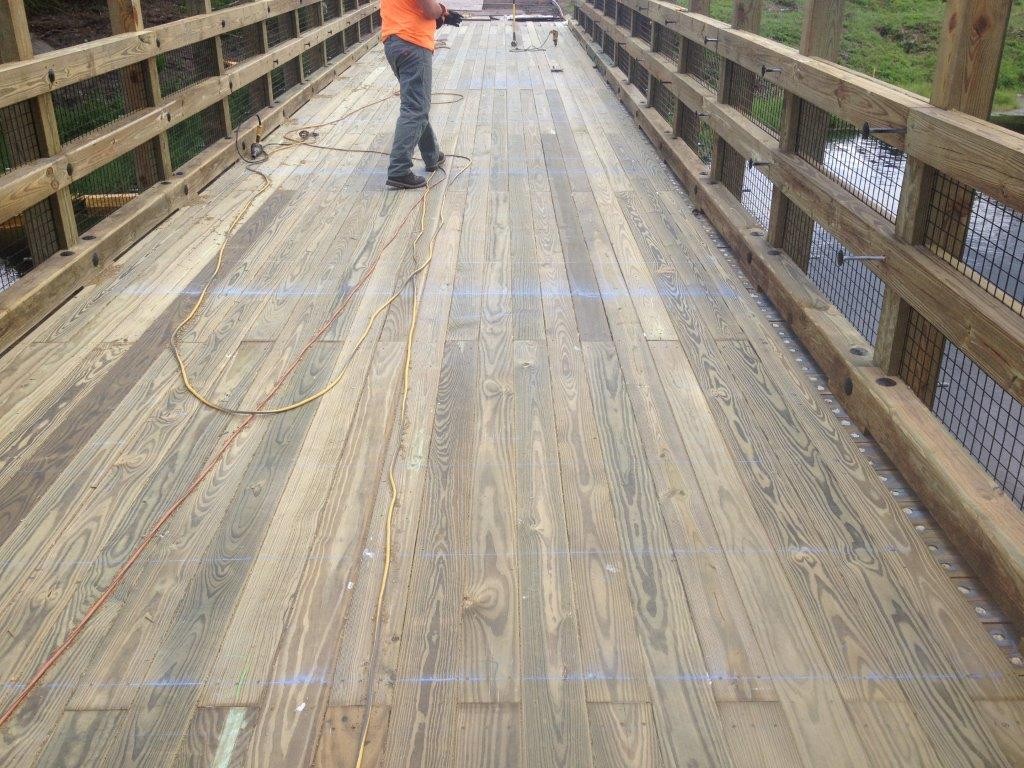 New Decking and Upgraded Guide Rails
Application of York Timber Protective Systems
---
Our professional team arrives prepared to walk through all aspects of the renovation with you. All necessary vehicle, roadway or pedestrian access coordination precautions are performed. The proper environmental systems are put in place to protect the environment. The recommended scope of work is carried out along with the selected York Timber Protective Systems™ by our expert teams. A detailed walk through is performed to ensure your satisfaction.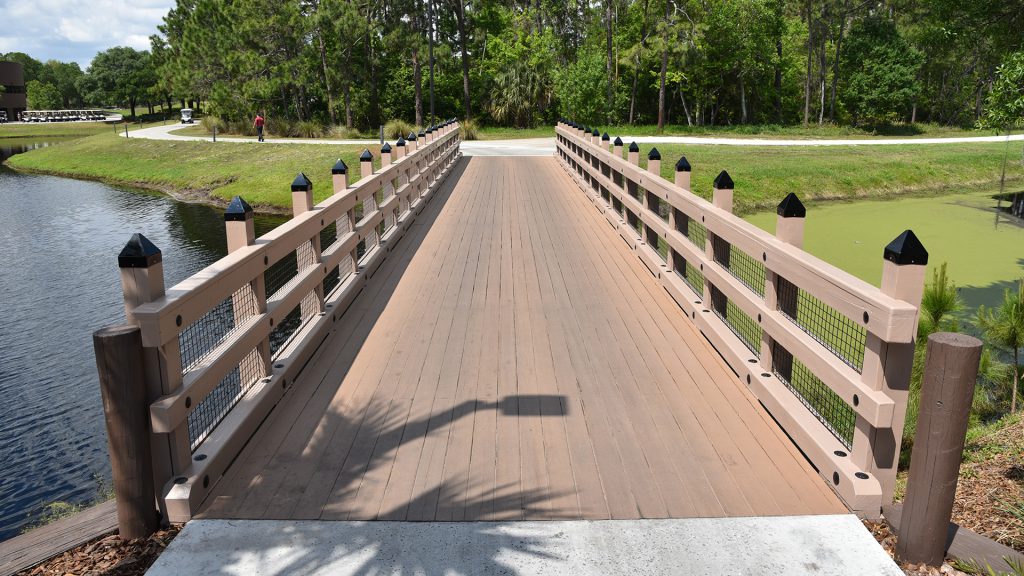 Textured Polymer Coating added to the Decking System and Acrylic/Polymer Coating added to Substructure and Guide Rails
After completion of the tasks and receipt of final payment, a warranty and maintenance package is delivered and then reviewed with the client.
See More Refurbished Bridges
---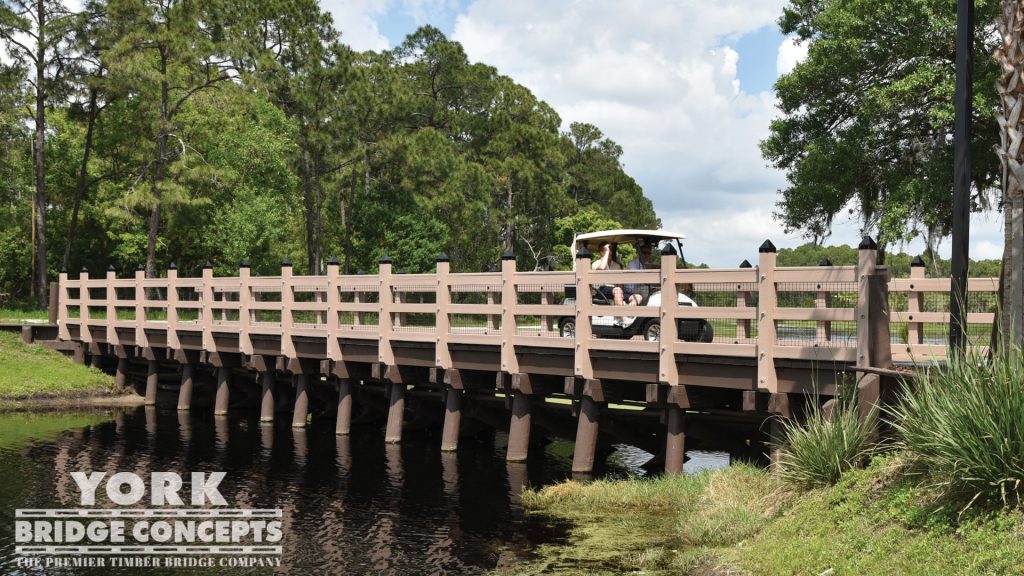 Request a Quote for Refurbishment or Repair
---