The Premier Timber Bridge Company
Our timber bridges can be designed and built for any capacity and use.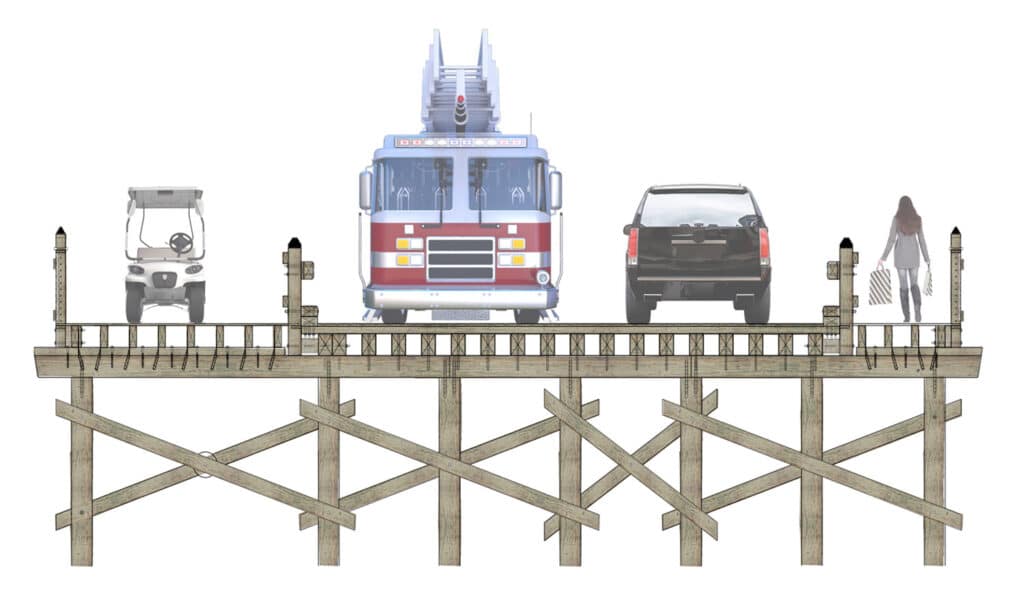 The majority of the vehicular bridges we've built are designed to general highway standards for traffic including semi-trucks, which does tend to surprise people. The options are far and wide, just ask! As for the pedestrian bridges we've built everything from nature's best boardwalks to luxury waterfront amenities to soaring free spans, each designed to the national standards for safety. So, if you have a use in mind, we've got a capacity to match. These are some definitions, diagrams, and even charts to help you define the right bridge for your needs.
Download Diagrams
YBC at a Glance
---
7,000+ bridges built nationwide... and internationally!

We specialize in the design-build of vehicular & pedestrian bridges focused on longevity, style, & craftsmanship. Our bridges can be seen in almost all 50 states, as well as the Caribbean Islands, Central America, and Europe. Explore our project galleries.

State-of-the-Art Design, Construction, & Materials

We are recognized as master bridge builders, because of our expert timber bridge construction, unparalleled creativity, & leaving no detail untouched. Our clients partner with us to ensure their project stands apart from the competition, because a York Bridge adds value, quality, and welcoming aesthetics to any project. Learn more about our trademarked Decero™ Design process.
Capabilities & Design-Build Process