Over 175 years combined professional staff experience in timber bridges & structures
Collaborating with YBC
---
No matter when we are brought into the general design process, we are committed to providing the utmost due diligence and attention to detail to provide our clients with the right bridge, on time and on budget.
Click on the info icons to learn more about how we collaborate with your design process.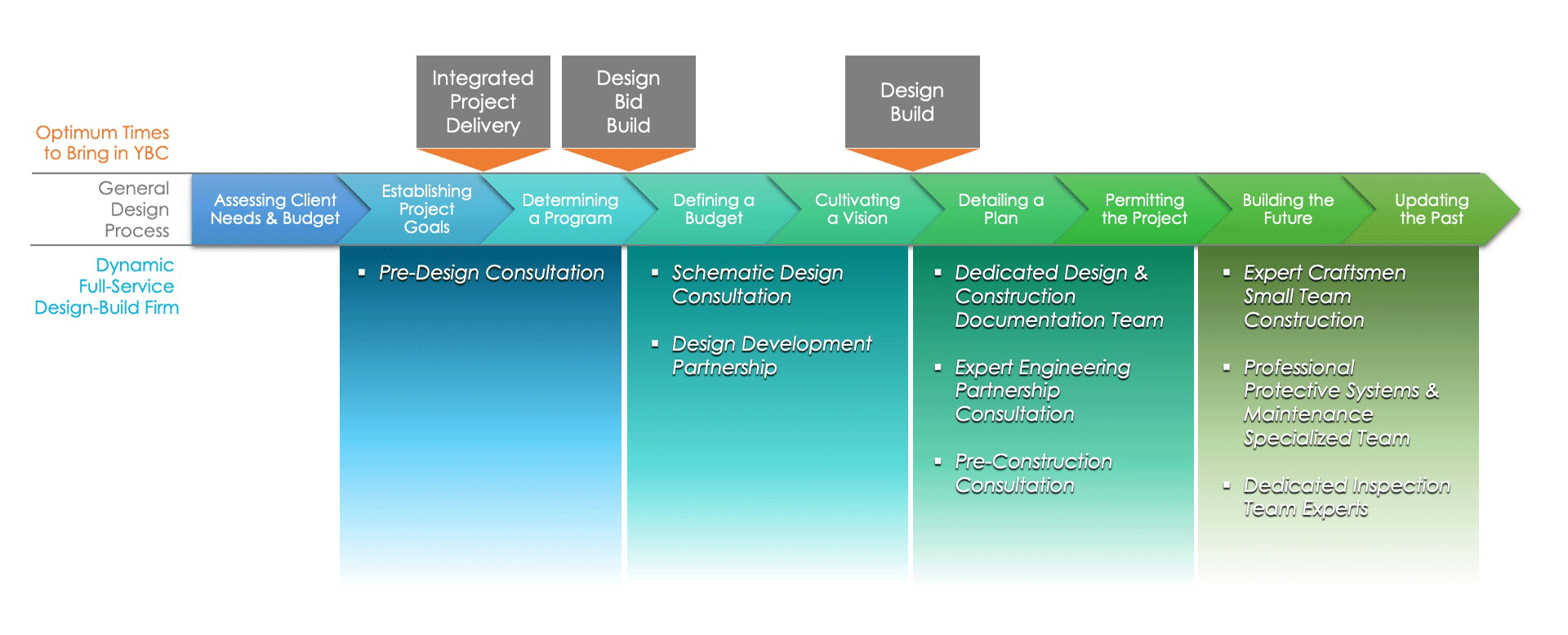 What are the optimum times to bring YBC into the process?
Integrated Project Delivery
For integrated project delivery or a fast track project, we recommend talking to us the minute a bridge or significant culvert is a possibility. Show us a plan, photographs, survey, or early site analysis from designers, anything that we can use to establish length, width, and height expectations. Let our expertise really shine on the best custom bridge solution for the site.
For traditional design bid build, we strongly suggest inclusion in the budgeting phase. This helps clients make appropriate assertions regarding cost allowances, order of magnitudes, and/or refinements to the scope, so that these details can land in a bid package. Our goal is to account for what ifs but not inflate them, to give client's a clear understanding of a bridge project. Not including these details can compromise budgets and/or responsible bidding; many times, if they're not included it is unlikely YBC will participate in bidding.
When the concept of the bridge or culvert crossing(s) is anticipated or required, it is best to get us onto the team before construction documentation (if relevant to the project) or minimally several months before the site construction is commencing in the crossing area. This ensures that the design can be completed and is detailed for maximum efficiency. Our shop drawings are much more than the design, they also focus on the design's engineering, construction, and longevity of the bridge; they are carefully crafted for each and every project.