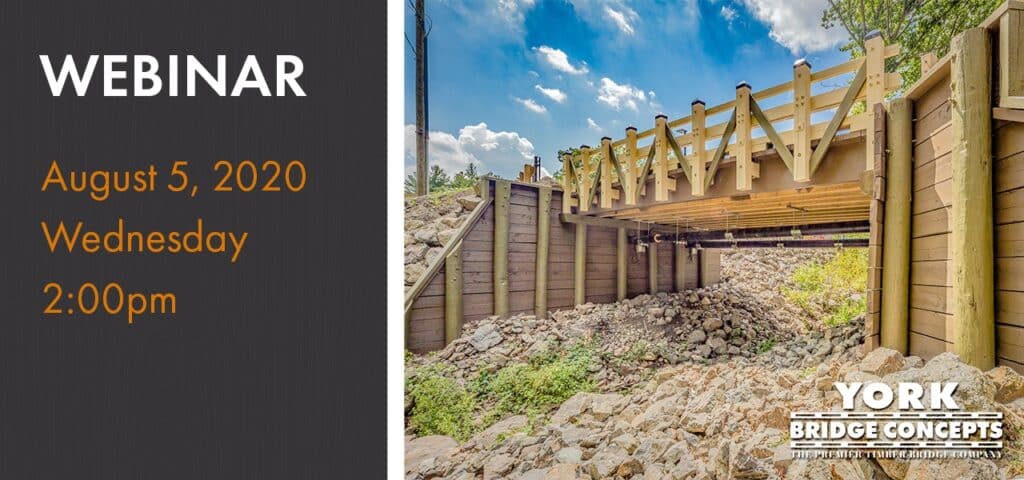 Culvert or Bridge:
---
Considerations Before Choosing a Crossing Method
2:00pm | Wednesday | August 5, 2020
---
Did you know that timber bridges can be more beneficial economically, ecologically, and aesthetically for a project than the common culvert. Many times, culverts can seem like a quick and easy fix to crossing water, wetlands, or floodways on a project. However, our 20 Year Veteran Bridge Consultant Titus Edwards, will be discussing past projects when our timber bridges satisfied the client's need better than a culvert or concrete span, as well as, sharing a few of his key points to think about before you choose your crossing method.
"I Didn't Know a Wooden Bridge Could Do That!"
---
Load Capacities & Uses for a Timber Crossing
2:00pm | Wednesday | August 12, 2020
---
Most people don't know about road ratings or loading capacities - we get that. Lots of people underestimate timber bridges - we know that. So to save you a challenging web search, time, and maybe even some money, we made this webinar for you! This session will outline both vehicular and pedestrian uses that timber bridges are great for AND give you access to guideline resources on how you can determine what capacity might be necessary for your next project. From accommodating highway standards to some supersized requests for powerline companies, mining facilities, and construction equipment, we've got projects that'll make you say, "I didn't know a timber bridge could do THAT."
Spanning Solutions with a Timber Bridge:
---
CREATIVE SCOPING, DESIGN, & DEVELOPMENT
2:00pm | Wednesday | August 26, 2020
---
How do you define the word span? Some define it as the bridge from end to end and others understand it as the clear between foundational supports. Neither is wrong, however, the overall length of span can have dramatic effects on design, construction, and budget. In this webinar, we'll outline all the span types a timber bridge offers and the key conditions that help define the scope. We will also narrow in on one of our most popular solutions, present a project case study, and discuss how these principles can assist your projects.
Legacy Timber Bridge Design:
---
Creating an iconic & Memorable Crossing for Your Development
2:00pm | Wednesday | September 9, 2020
---
Residential development, retail development, mixed use development, and commercial development all have one thing in common, they are all aiming to be the BEST. In order to be recognized as the BEST, no matter your clientele, developers need something to set them apart. We've helped industry leading developers of all types transform their crossing challenge into that memorable development icon with our legacy timber bridge design. YBC President James York, will discuss key elements from a selection of our BEST bridges that created a buzz in their community, their advertising, their brand, and beyond.
Enhancing an Amenities-Focused Plan with Timber Crossings:
---
Nature Walks, Accessibility Solutions, Master Plans & Park Plans
2:00pm | Wednesday | September 23, 2020
---
A master plan is not complete without amenities. It needs vibrant spaces and places offering memorable experiences, these elements are the backbone to a successful plan. Good amenities engage the visitor, but great amenities engage the person and the place. In this webinar, Rachel Marshall, MLA, Assoc. AIA, will illustrate how place making with timber has been successful in some of our most innovative projects and demonstrate how we can enhance your amenities, reflect your vision, and take your plan to the next level.
Integrating a Timber Bridge with a Landscape or Urban Design:
---
Planning, Specification, and Design Strategies
2:00pm | Wednesday | October 7, 2020
---
What do timber bridges and skyscrapers have in common? They are both niche architectural elements that make people say 'Wow' but are not typically found in the same place. Whether you're integrating a bridge into an urban design or landscape plan, design strategies revolve around access, aesthetic, constructability, and function. This webinar focuses on the key elements that can usually eliminate a bridge, when in actuality, the design could benefit from the use of a timber bridge.
Environmentally Sensitive Timber Bridge Design & Construction:
---
Top Down Construction Method, Green Materials, & Site Clean-Up
2:00pm | Wednesday | October 21, 2020
Sign Up Now
---
How can construction respect and even benefit the environment? In short, materials, means, and methods are the key elements to address in environmentally sensitive projects. In this webinar, we will discuss our trifecta for success in the development of our long lasting timber bridges and how we've built in the world's most protected environments.
How to Maximize the Life Span of a Timber Bridge:
---
Guidelines for Material Selection, Protection, & Maintenance
2:00pm | Wednesday | November 11, 2020
Sign Up Now
---
How long can a timber bridge really last? YBC is the industry leader for the research and evolving development of timber bridge protection. In this webinar, we will highlight the key elements of materials, design, protective coatings, and maintenance that contribute to maximizing the life of a timber bridge, and address the life expectancy that comes with a York Bridge.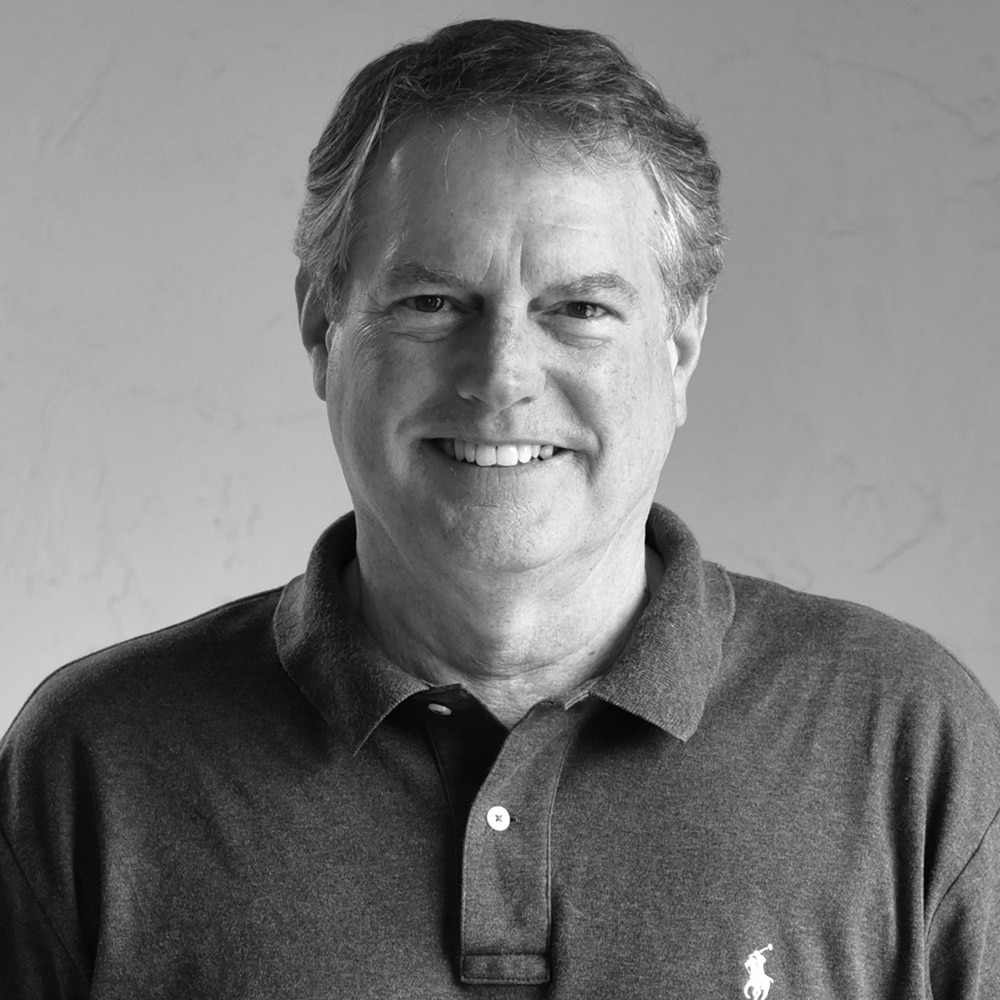 Titus Edwards
---
Lead Sr. Bridge Consultant
Rachel Marshall
---
General Operations & Design Manager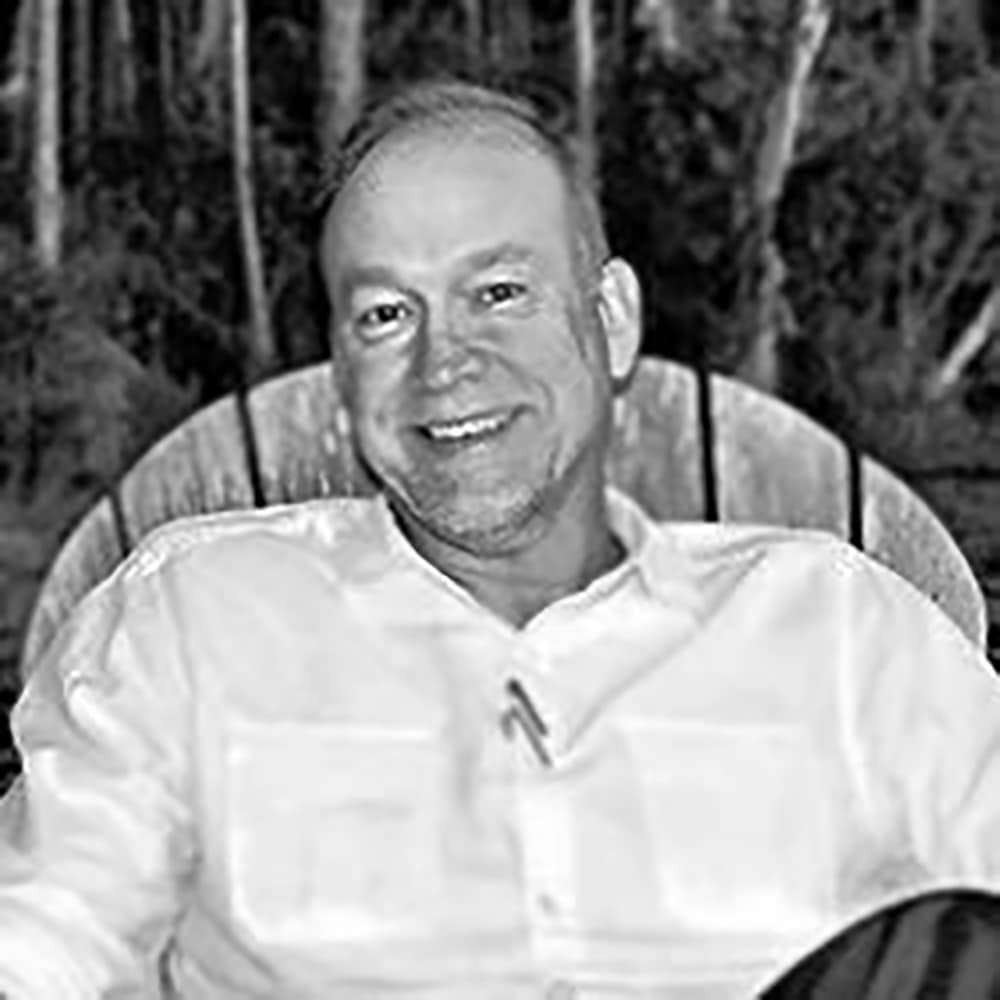 James York
---
President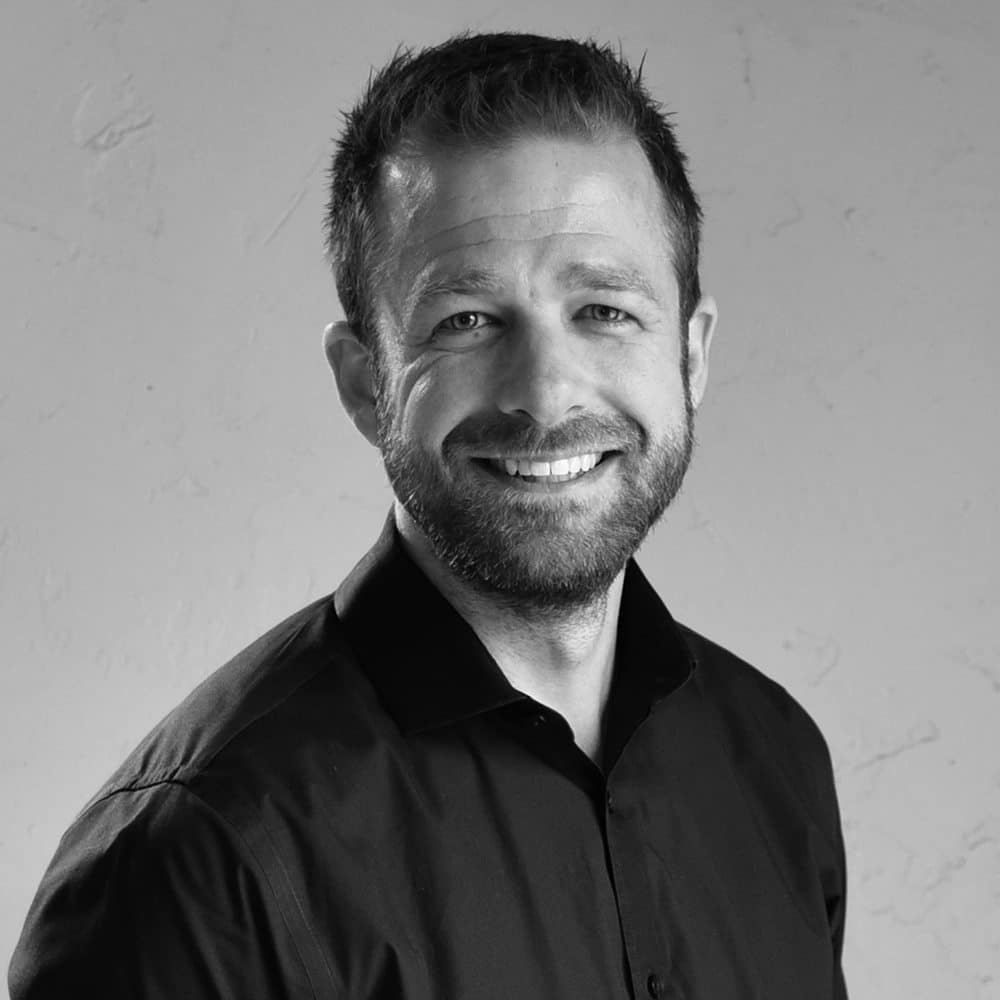 Brian Kennedy
---
Construction Manager