The Premier Timber Bridge Company
YBC at a Glance
---
8,000+ bridges built nationwide... and internationally!

We specialize in the design-build of vehicular & pedestrian bridges focused on longevity, style, & craftsmanship. Our bridges can be seen in almost all 50 states, as well as the Caribbean Islands, Central America, and Europe. Explore our project galleries.

State-of-the-Art Design, Construction, & Materials

We are recognized as master bridge builders, because of our expert timber bridge construction, unparalleled creativity, & leaving no detail untouched. Our clients partner with us to ensure their project stands apart from the competition, because a York Bridge adds value, quality, and welcoming aesthetics to any project. Learn more about our trademarked Decero™ Design process.
York Bridge Design Center
CAD | Drawings | Project Cutsheets | Diagrams | And More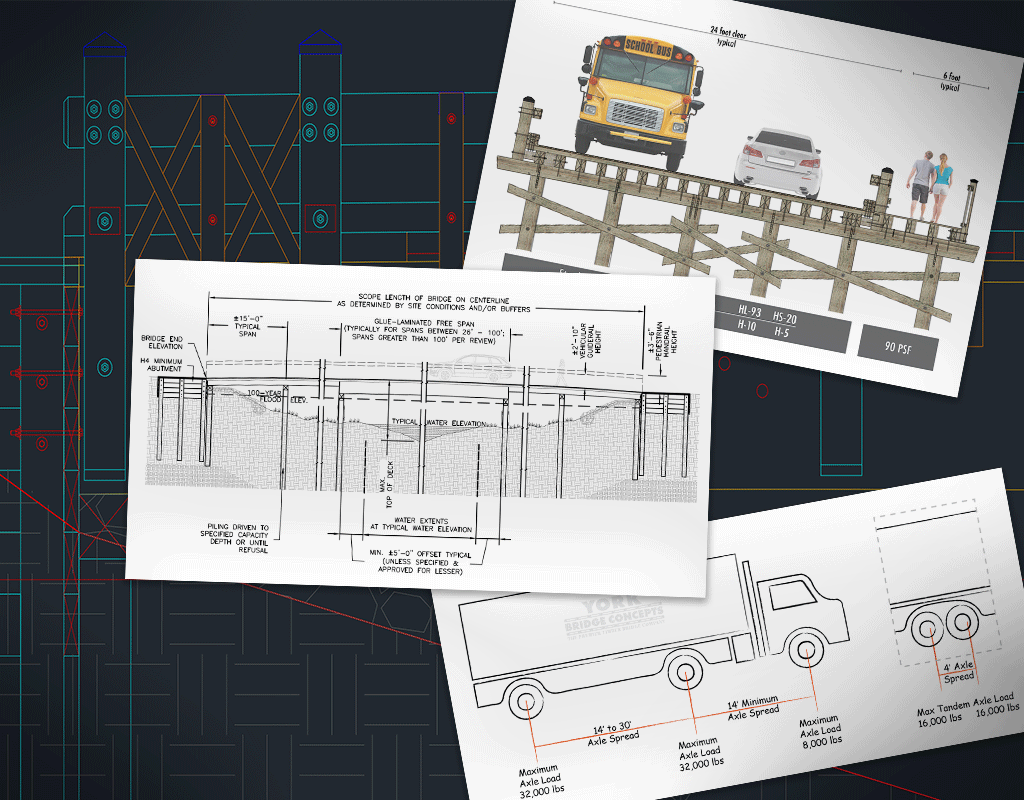 [hubspot type=cta portal=7806225 id=540a6cbb-55a9-495d-9244-6e002f35b88b]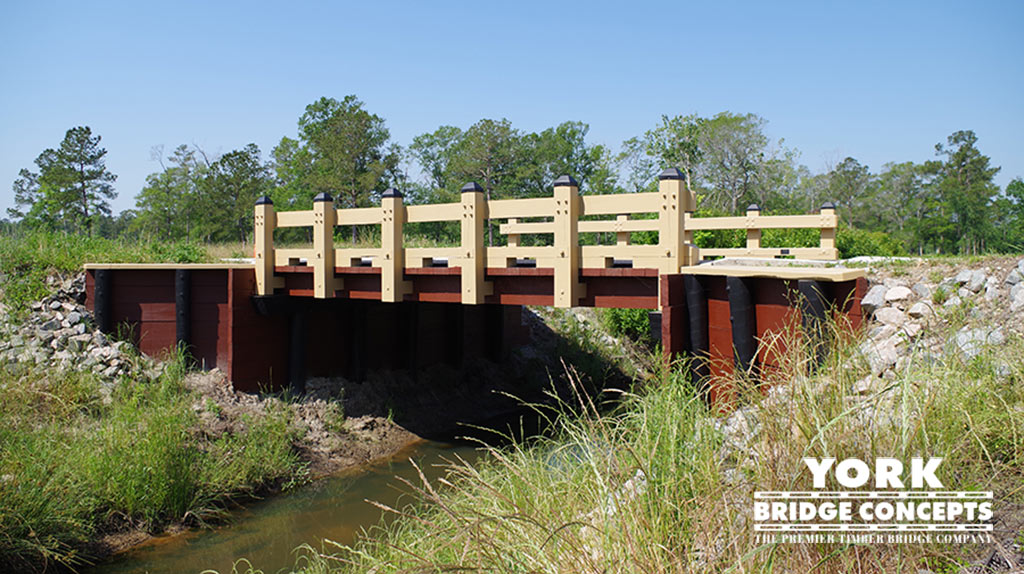 Culvert or Bridge:
Considerations Before Choosing a Crossing Method
[hubspot type=cta portal=7806225 id=cc61e9f5-9f38-4cc3-8da0-1a1a33a72383]
---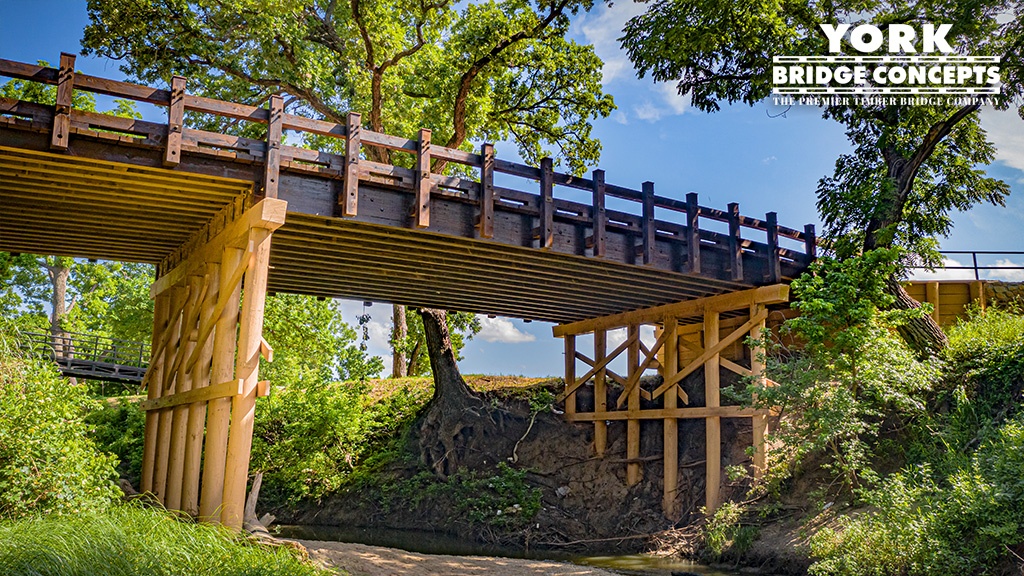 Spanning Solutions with a Timber Bridge:
Creative Scoping, Design, & Development
[hubspot type=cta portal=7806225 id=57166749-58e1-498b-b008-a60ddc318b59]
---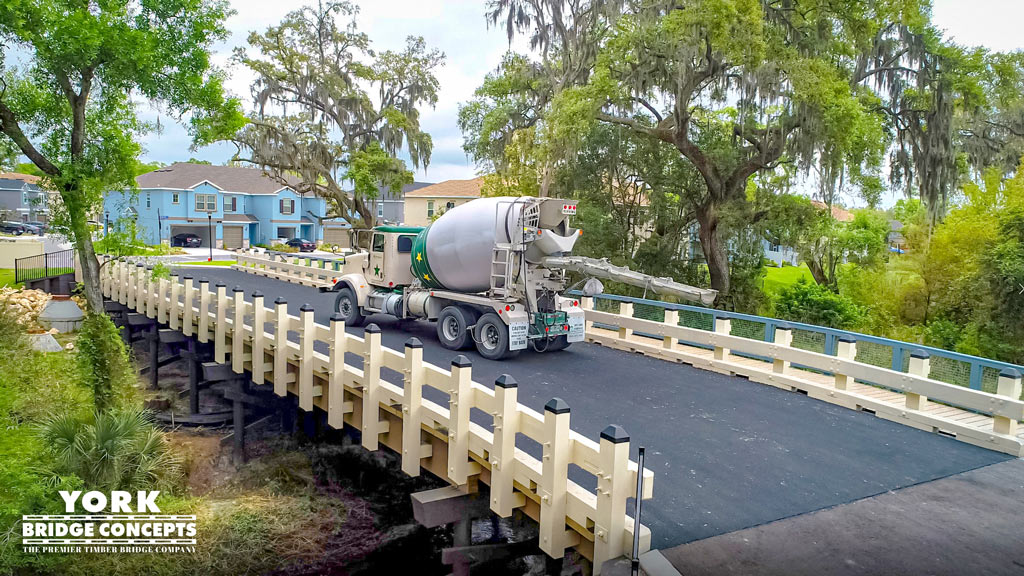 "I Didn't Know a Wooden Bridge Could Do That!":
Load Capacities & Uses for a Timber Crossing
[hubspot type=cta portal=7806225 id=f99fdb22-d473-4a20-9acd-0d588ae36fa8]
---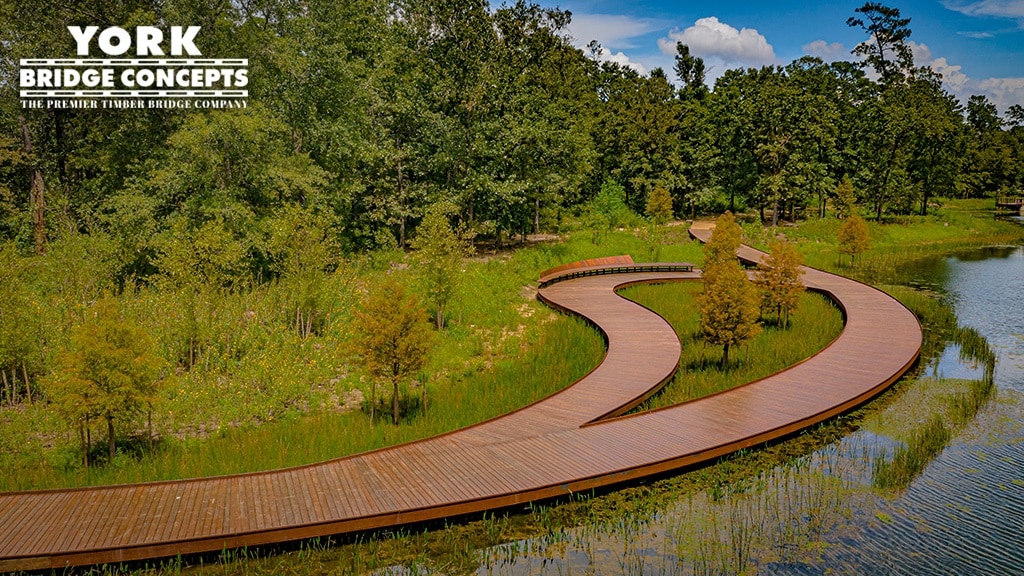 Designing with YBC:
Enhancing Environments with a Timber Bridge
[hubspot type=cta portal=7806225 id=76c86fe5-5936-4289-9b85-bb3ed5786e24]
---
Environmentally Sensitive Timber Bridge Design & Construction:
Top Down Construction Method, Green Materials, & Site Clean Up
[hubspot type=cta portal=7806225 id=7462fcbc-cce2-45a4-9821-5243a8c0dc9f]
---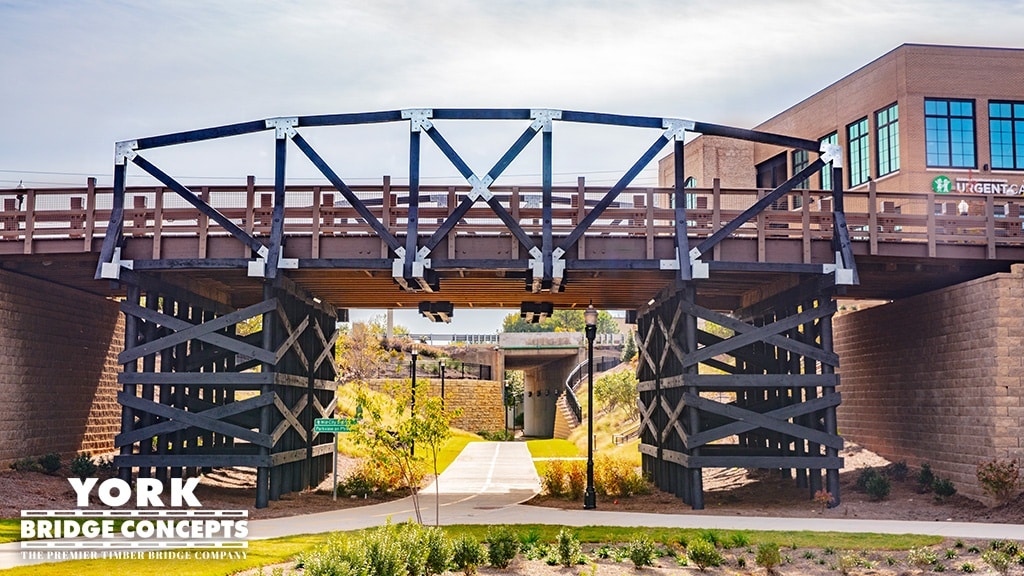 Legacy Timber Bridge Design:
Creating an Iconic & Memorable Crossing for Your Development
[hubspot type=cta portal=7806225 id=9d4ad08b-7ca5-44b8-a119-2302ce2af396]
---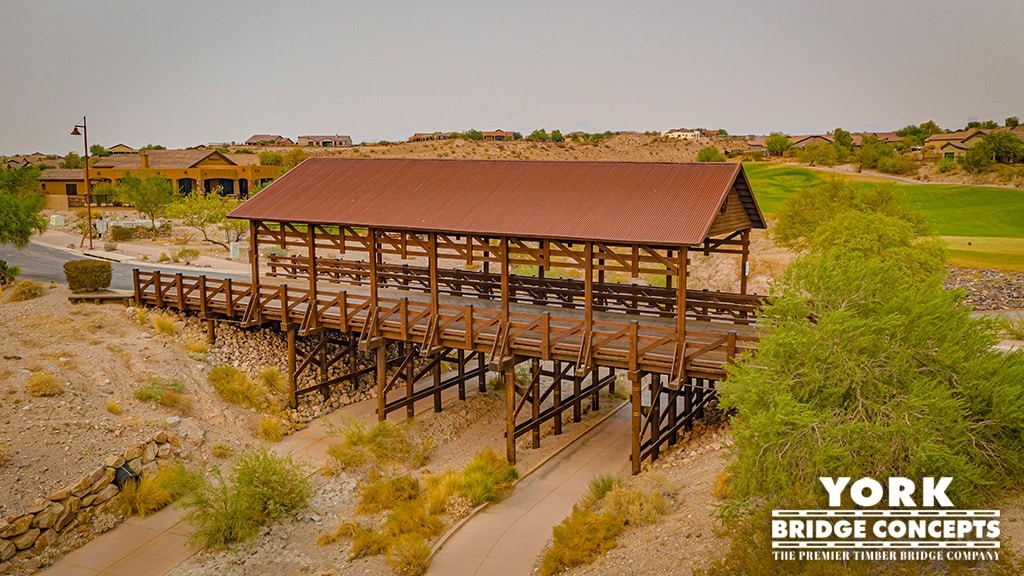 How to Maximize the Life Span of a Timber Bridge:
Guidelines for Material Selection, Protection, & Maintenance
[hubspot type=cta portal=7806225 id=10eb45e4-ba13-4cbc-be1e-c299e14ff04b]
Ben Gordy, Ocean Atlantic Companies
---

"Using York Bridge Concepts, we were able to overcome a challenge we faced developing a property, and turn it into the focal point of the community. YBC's expertise in the design and construction made for a smooth process, and they were always available to answer questions and offer insight. The bridge looks incredible!"
Will Waterhouse, Pulte Group
---

"York constructed a great bridge that we are all proud of. While on site they were very easy to coordinate with and kept their schedule. They are obviously seasoned at their craft and it was a pleasure to work with them."
Cyndi King, VP of Operations, Blair Group
---

"Safety was their top priority as well as maintaining the cleanest construction site I've ever seen. The on site foreman went above and beyond and brought challenges to our attention that were out of his scope. The project was 98% on target, which is unheard of nowadays."
Andy Kerkoff, Newland Communities
---

"YBC provides an excellent level of service. They take a concept and put together a design that compliments the land the project resides in. YBC performs install with a high level of care and competency and provided an excellent amenity to the already expanding boardwalk at Riverlights that has been used by residents since the day it opened."
Jack Hinkle, Baxter Construction
---

"Baxter construction chose YBC because of their outstanding reputation. Even though different materials were considered for the bridge, YBC was able to provide a cost effective crossing solution that was attractive and blended well with the natural environment. I personally admired the clean design and was impressed by the skills of the construction crew that made a challenging build look almost simple. We enjoyed having more style options with a timber bridge that we would with other materials."
Dean Dubble, Development Director, Brookfield Residential
---

"This is quite the accomplishment. We have nothing but great things to say about York Bridge. Everyone has been very professional and a pleasure to work with. YBC was diligent in their pursuit to deliver a top notch product within the time frame established for completion of the work with very little impact to the daily operation of the club. I can say that it was a huge success. We are extremely pleased with the process and end product and the residents of Heritage Shores are already echoing the same sentiment."
Capabilities & Design-Build Process